JINJING
Oil-Free Scroll Air Compressor 2.2kw
Advantages
1. The air system is cleaner without oil and carbon pollution.
2. Few moving parts, simple structure, high reliability, and long service life.
3. There is no need to replace the lubricating oil and its oil filter, it is more environmentally friendly.
4. During operation, the dynamic and static scroll plates do not contact, with low vibration and lower noise.
5. Almost no wearing parts, little maintenance workload and lower maintenance cost.
6. The multi machine compound intelligent control mode adjusts the compressed air consumption.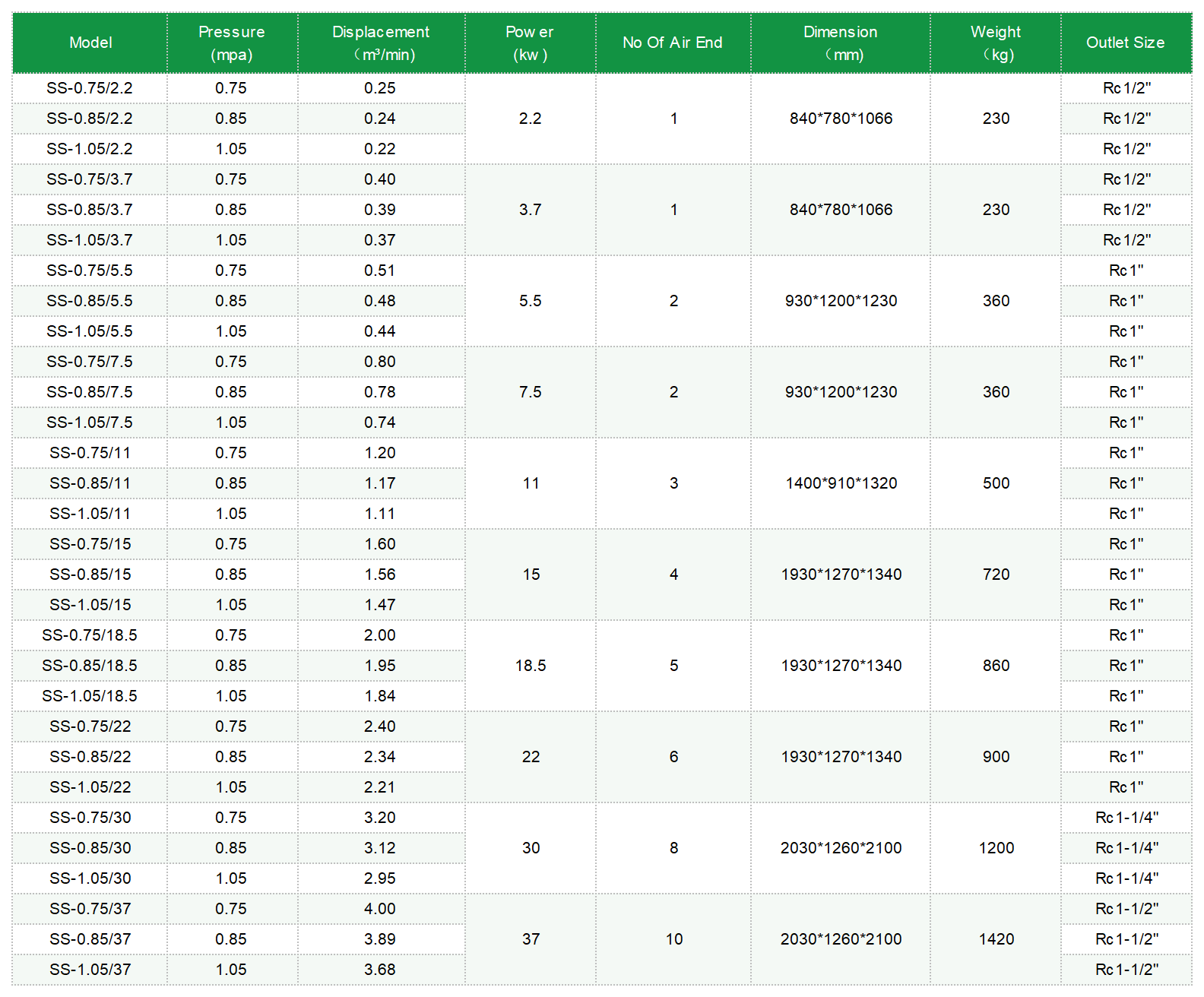 Pressure:

7 Bar,8 Bar,10 Bar,13 Bar
Cooling Method:

Air Cooling
Displacement:

0.22~4.0 m3/min
Voltage:

380V/50HZ,220V/60HZ,400V/50HZ,415V/50HZ,Customer′s Requirements