JINJING
Water-lubricated Oil-free Screw Air Compressors 5.5kw China Supplier Supply
For industries that have strict air quality requirements such as chemical, pharmaceutical or food and beverage, Jinjing provides water-lubricated oil-free screw air compressors, dry type oil-free screw air compressors, screw blowers, scroll type oil-free screw compressors.
Structure
①Water filter
The shell is made of stainless steel, and the special filter element has high filtering precision and long service life, to ensure that the system is clean and free of impurities.
②Air end
All stainless-steel air end, using the world's advanced sealing system, integrating mechanical seal, air curtain chamber, labyrinth seal and bypass channel.
③Human Machine Interface System
The most humanized design, using advanced automatic control technology, simple operation, with fault diagnosis and reminder function.
④Solenoid valve
select international famous brand and all stainless steel for water quality conditions.Compact structure, sensitive action, zero pressure start and waterproof.
⑤Air filter
with pre filtration function and folding filter element, it has less pressure loss and is durable.
⑥Water level controller
accurately monitor the water level of the system and automatically realize the water supply, waterproof and water change of the system.
Fixed speed water-lubricated oil-free screw air compressor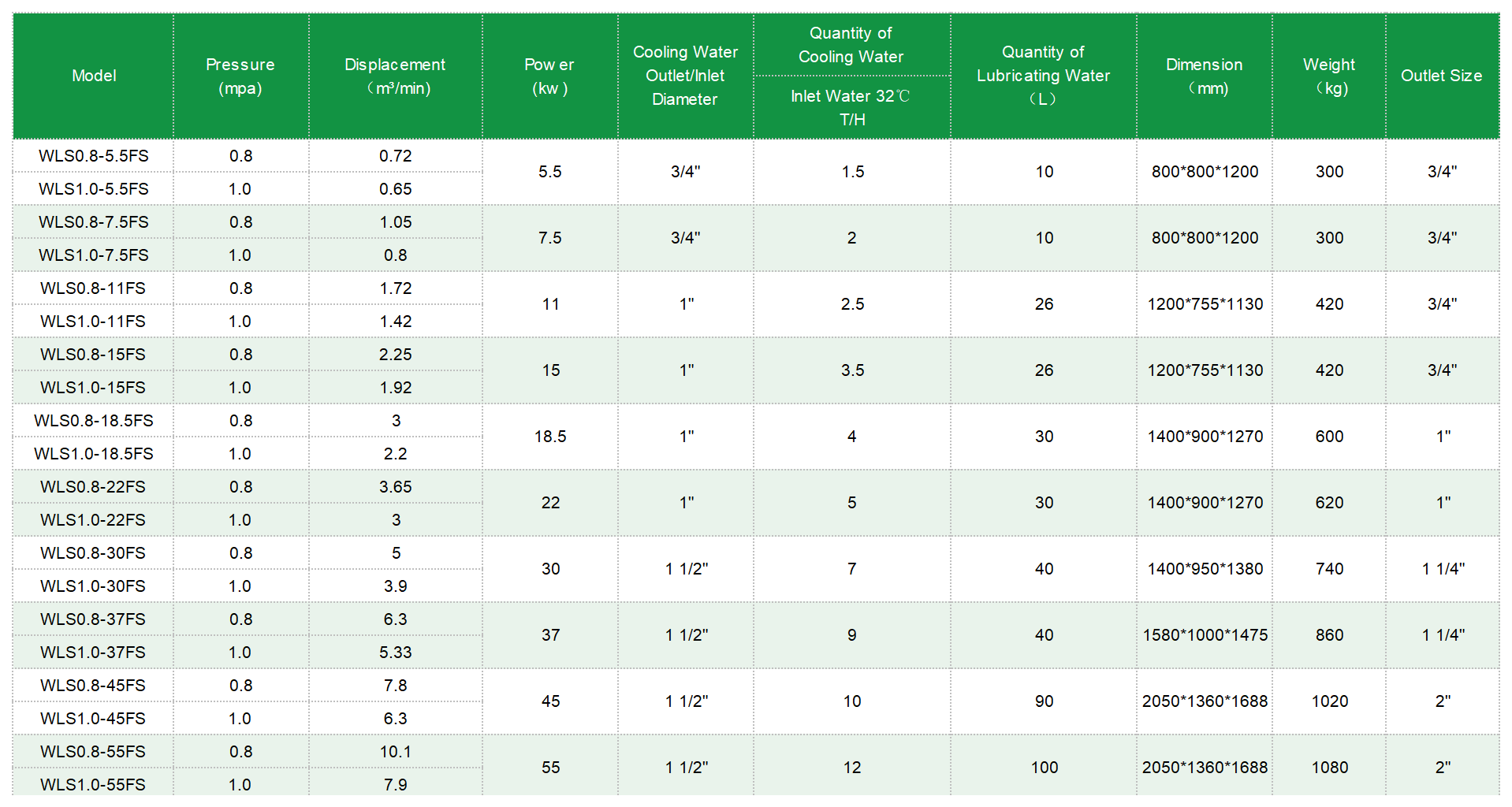 PM VSD water-lubricated oil-free screw air compressor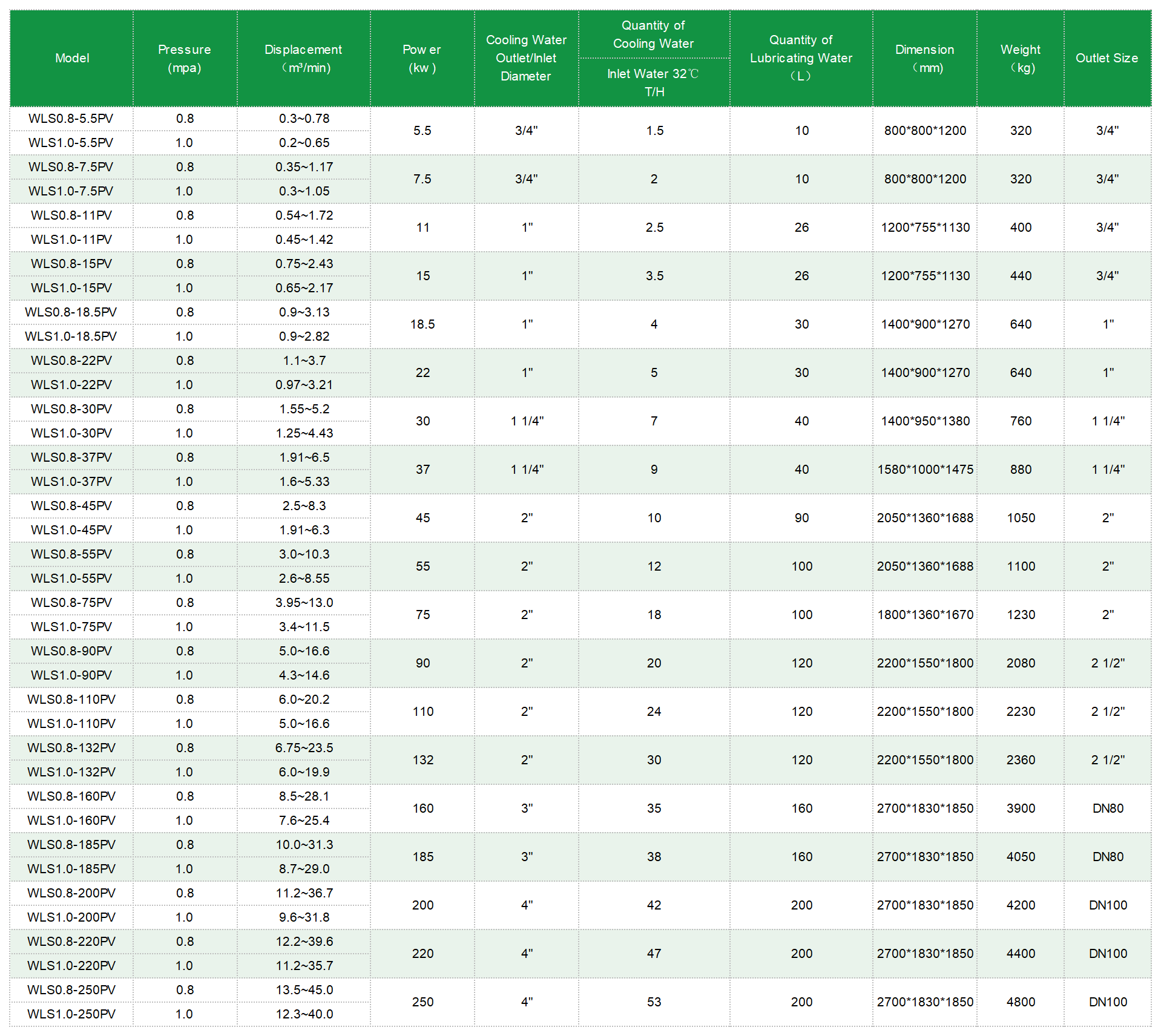 Low pressure water-lubricated oil-free screw air compressor

Middle pressure water-lubricated oil-free screw air compressor

Pressure:

7 Bar,8 Bar,10 Bar,13 Bar
Cooling Method:

Air Cooling
Displacement:

0.2~45.0 m3/min
Voltage:

380V/50HZ,220V/60HZ,400V/50HZ,415V/50HZ,Customer′s Requirements